Chicagoland D9 Family,
I'd like to offer you, collectively, a total of 50 tuition waiver scholarships to boy and girl student musicians in the name of your fraternity's and sorority's chapter(s). The age range, 10 to 16. Even though the flyer says 12 to 18 years old we do have younger kids who attend. We have beginner, intermediate and advanced level slots for your Blues Kid. Student musicians have participated in Blues Camp Chicago from around the world. Send an email and we'll send you the special app for their intake process. Page best viewed on desktop and tablet v. cell phone.
​
Blues Camp Chicago July 8 to 15, 2018
D9 "slots" will be held until April 28th at 12:00PM unless the 50 slots are filled up by then.
Blues Kids don't have to be from or live in Chicago to attend.
​
Sunday, July 8, 3P to 5P | Motor Row Brewing Company | Meet & Greet
Monday, July 9 thru Friday, July 13 | Columbia College Chicago | 1014 S Michigan Avenue
Saturday, July 14 | Chicago State University | 9501 S King Drive | Blues Camp
Sunday, July 15 | University of Chicago (Logan Center for the Arts) | 915 E 60th StreetDownload
Fernando Jones, Bluesman and Founder of Blues Kids of America & Blues Camp
​
Download the schedule at-a-glance.
• • •
CHICAGO, IL (April 2018) – Blues Kids Foundation proudly presents Fernando Jones' Blues Camp Sunday, July 8th - Sunday, July 15th at a combined Columbia College Chicago, Chicago State University and The Logan Center for the Arts (University of Chicago). Through this priceless, fun-filled weeklong experience your Blues Kid will learn and perform America's "roots" music in a structured program with like minded others under the tutelage of highly qualified instructors. In different parts of the world, sessions may range from 1 to 7 days.
​
The Blues Kids Foundation is an IRS recognized 501(c)(3) nonprofit charitable organization. We were established to preserve, perform and promote the Blues among America's youth, parents and educators under the tutelage of highly qualified instructors. Our focus is on education, literacy and music as a second language.
​
Audition in-person TBA
Blues Camp on Around Chicago at Esmond 2:23
02:23
Blues Camp w/Ana Belaval at Esmond (1:13)
01:13
Blues Camp Florida Short News Clip
00:37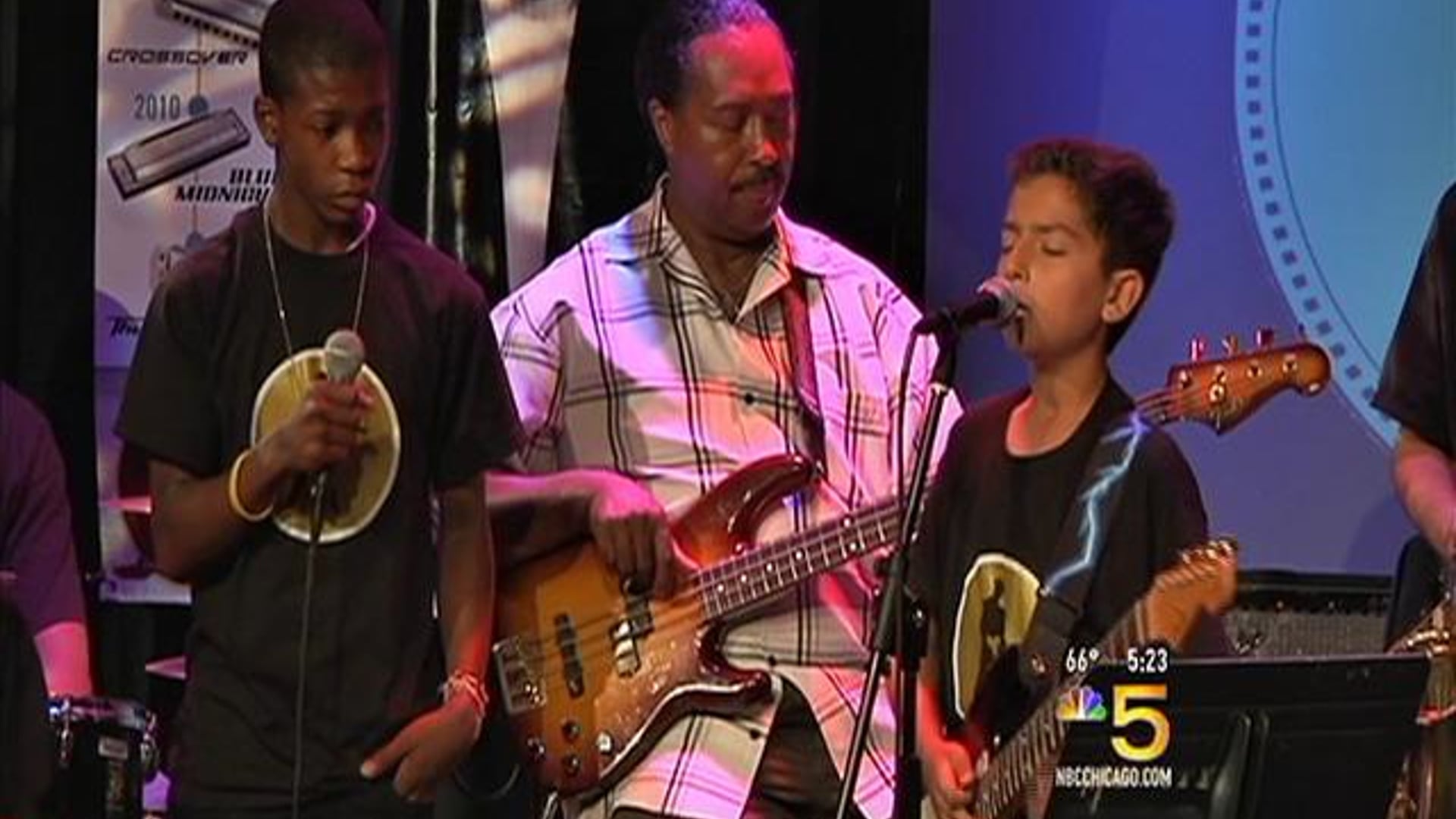 These Campers Aren't Homesick, They Have The Blues
02:18
Blues Camp International Online 2020 on WGN TV
05:55
Welcome to Fernando Jones' Blues Camp by Quincy Rycraw Cochran
00:42
This is my NAMM: Sinbad on Fernando Jones' Blues Camp. BluesKids.com/EarlyBird FernandoJones.com/Bio
00:36
Fernando Jones' Blues Camp Miami
02:35
Fernando Jones' Blues Kids: Meiza
00:16