Blues Camp Reunion & Blues Kids Fest Online 2020
Saturday, July 25, 2020
12:00P to 2:00P Central Time
​
Blues Camp International Online was so much fun during the week of July 5 through 10, 2020, and it was groundbreaking. It brought Blues Kids and families together, otherwise separated by the Atlantic Ocean together through the internet. Well, it ain't over yet. On Saturday, July 25, 2020 Blues Kids Foundation will present the first ever Blues Camp Reunion and Blues Kids Fest Online 2020. If you are a Blues Kid from Blues Camp International Online 2020, or are a Blues Kid of the past, or are interested in being a Blues Kid in the future and want to perform in Blues Kids Fest Online 2020, here's all you have to do:
​
What to send: Send the highest possible quality video of you playing or singing the Blues on the instrument of your choice. It can be original, a cover or even one of my songs. However, it can be no more than 2 minutes and 30 seconds. Be creative.
​
It can even be:
• An old or new video of you or your band.
• A home movie of you performing a song with your parents or siblings.
• A poem.
​
Video format to email us: MP4 or Quicktime .Mov files.
Send email to: Info@BluesKids.com
Deadline: Friday, July 17, 2020
​
Members of the European Blues Union please contact Davide Grandi
​
Photo by Glenn Kaupert
Blues Camp Florida Short News Clip
00:37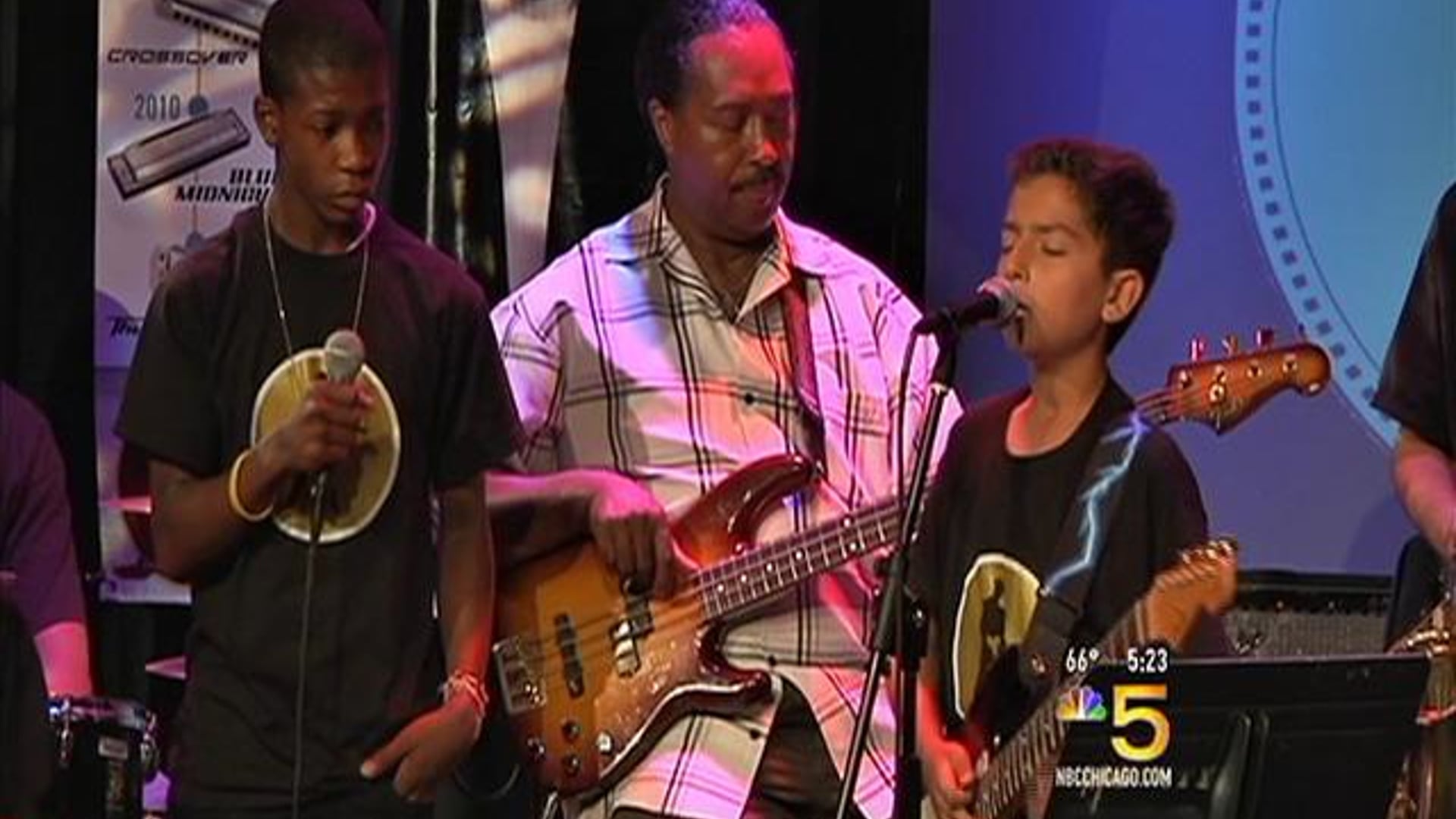 These Campers Aren't Homesick, They Have The Blues
02:18
Blues Camp International Online 2020 on WGN TV
05:55
Fernando Jones & My Band! Feat. Felton Crews and Quincy Cochran.
02:59
Fernando Jones & My Band!
03:00
Fernando Jones' Silent Movie Promo
00:13
Fernando Jones & My Band!
00:29